Mar 21, 2023 12:38 PM Central
Sarah Crozier
ALL THE PUPPY THINGS YOU CAN HOPE FOR!
Puppy or dog Chewing while you are working on place/settle with a tether? Here is an awesome no chew tether!
Potty Training Bell! Helps to have the puppy alert
---
The slicker brush with longer pins helps brush down to the skin for those hairy dogs!
UMMMMM Huge life saver here! I wish I knew this exsisted years ago! This got soooooooo much hair off my goldens. We brushed and brushed with our slicker brush with noting coming off... but this brought off sooooo much hair and has left my floors less hairy.
---
Oakley loves to curl up a cute and cozy in her bed. It is one of the best beds ever! We've bought multiples for every room in the house!
Best Dog Bed EVER!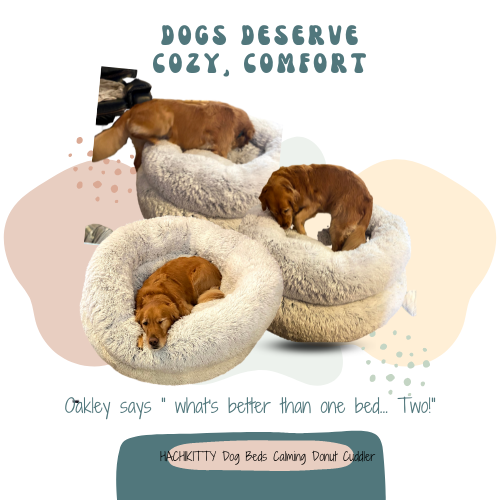 ---
Enrichment
Idea's My Dogs Love!
---
Outdoor Barking
Stopped the fence fighting at our home within a day! What A WIN! My dogs don't care, but the neighbor dogs leave our fence alone!
I love this tool! It either works really well, o
r not at all, so return if it's not a winner for your dogs.
PetSafe Outdoor Ultrasonic Bark Control--Purchase the Standard Version-Not Elite-- Elite does not work well.
PS--"As an Amazon Associate I earn commissions from some of the links-- These commissions allow me to run our free Facebook group. Please do not feel you have to purchase off my links. Join the
FACEBOOK GROUP
here!