Oct 3, 2023 12:31 PM Central
Scotch Pines Dog Training with Sarah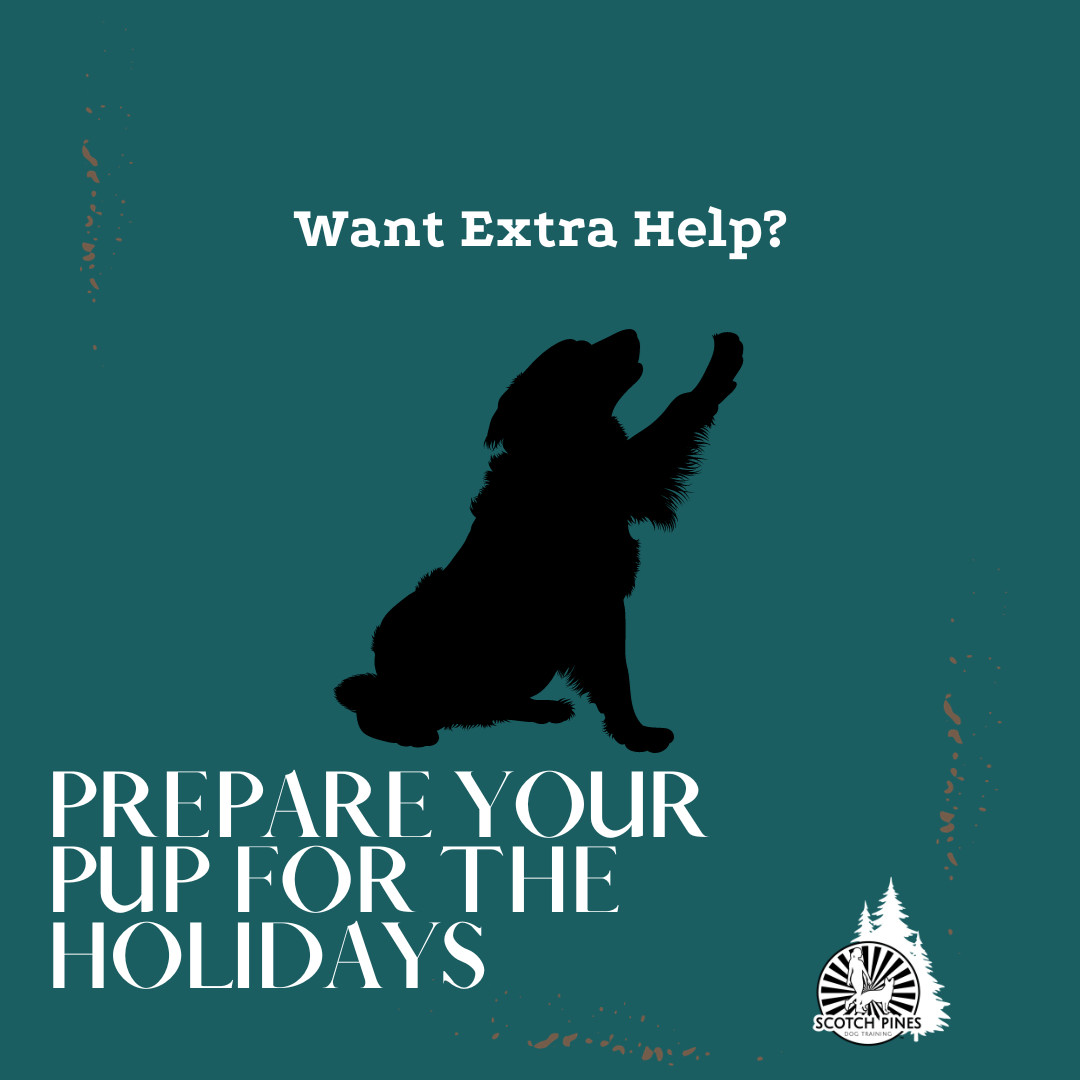 As we gear up for the holiday season, ensuring your furry friend is a well-behaved and calm companion is undoubtedly a top priority. Our content plan has shared valuable insights and strategies to help you achieve this goal. But what if you're looking to take it a step further?
Introducing our Live Zoom Obedience Program starting on October 23rd, from 7:30 PM to 8:30 PM MST, running weekly for 8 weeks. This program is designed to transform your dog's behavior, providing you with the tools and techniques to master all obedience commands both on and off leash.
Imagine the peace of mind of having extra control over your dog just in time for Thanksgiving, a holiday known for gatherings and celebrations.
With our Live Zoom Obedience Program, you'll be equipped to navigate any situation confidently, ensuring your dog's obedience and your peace during the festivities.
Here's what you can expect from our program:
Comprehensive obedience training tailored to your dog's needs.
Live Zoom calls with our expert trainers, allowing you to ask questions and get personalized guidance.
Eight weeks of progressive training, taking you from the basics to advanced commands.
Improved communication and bond with your dog, strengthening your relationship.
Don't miss this opportunity to have a calm and well-trained companion for the holiday season and beyond. Space is limited, so secure your spot today!
Try the first class free and commit to building skills for a better holiday season and life with your dog
If you have any questions or need further information, feel free to reach out to us. We're here to help you create a harmonious and joyful holiday season with your beloved canine companion.
I've loved having you along for the ride! Reach out at anytime for help.
Woof ya later,
Sarah Crozier